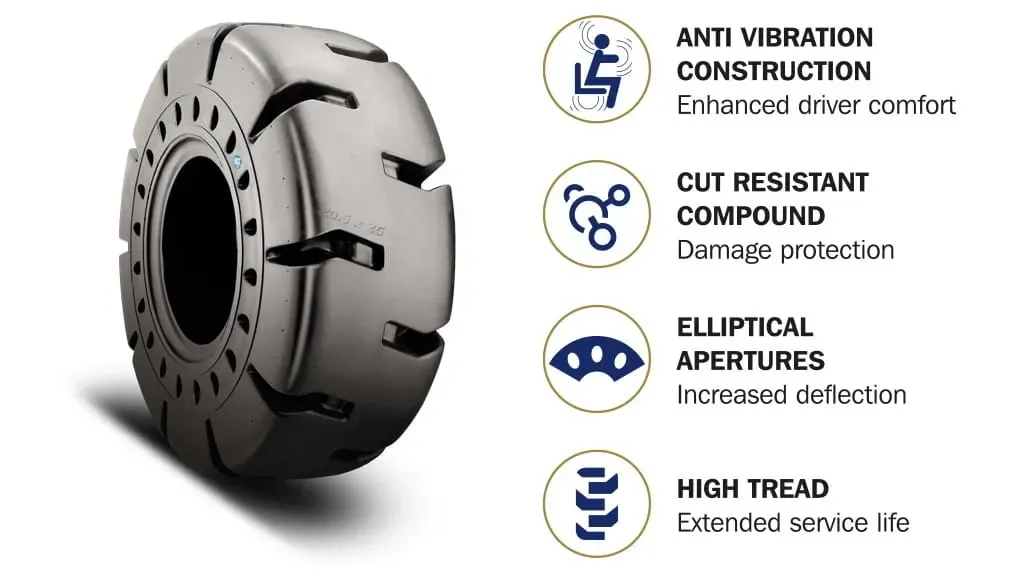 Designed with the demands of recycling and waste management operations in mind Brawler HPS Soft Ride delivers the toughness of a traditional solid tire and a ride comfort equivalent to a filled pneumatic tire.
Brawler HPS Soft Ride tires are designed to perform in tough recycling and waste management applications while providing the most comfortable ride within the Trelleborg Brawler range.
Find available sizes with the Soft Ride feature in our ranges of the Brawler HPS Solidflex Smooth and Brawler HPS Solidflex Traction.
Protecting People, Protecting assets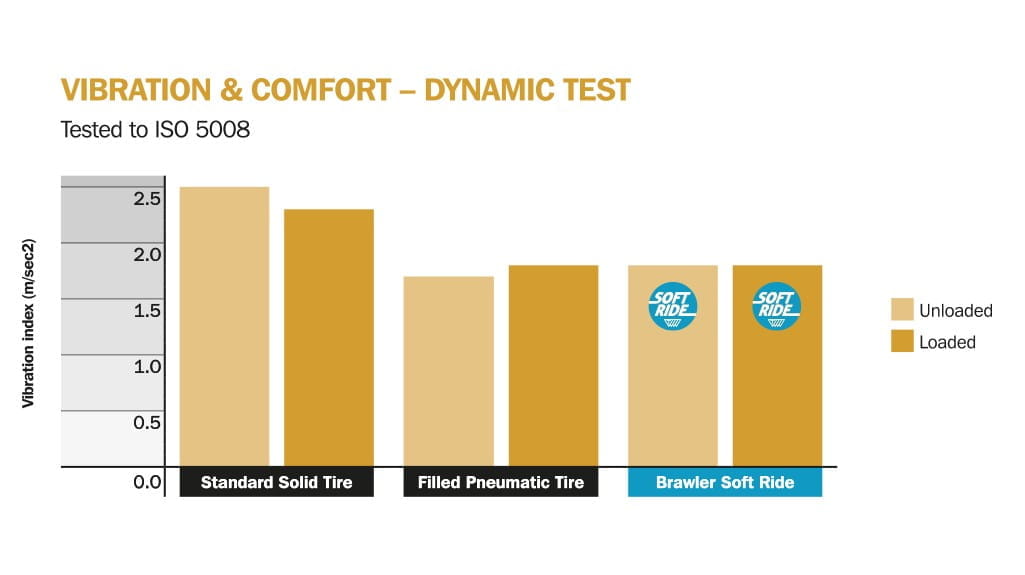 Delivering the highest levels of comfort and durability from a solid tire
The Soft Ride compound combined with Brawler's unique elliptical sidewall apertures delivers higher shock absorption and reduced vibration ensuring the best possible protection for operators and machines.
Brawler HPS Soft Ride benefits
Want to get in touch? Drop us a line and we'll get back to you as soon as possible.