Zeer gespecialiseerde oplossingen voor landbouw, material handling en constructie
Trelleborg innoveert voortdurend door gebruik te maken van de allernieuwste technologie om te anticiperen op de behoeften van klanten en nieuwe marktuitdagingen het hoofd te bieden. Ontdek onze selectie aan vertrouwde kwaliteitsproducten en ontdek onze oplossingen waarmee u uw bedrijf kunt laten groeien.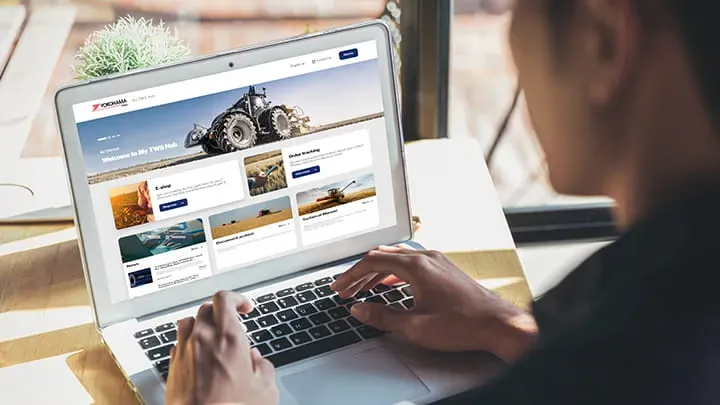 My TWS Hub
Nieuwe My TWS Hub: de gemakkelijkste manier om uw Trelleborg bestellingen te plaatsen!
Vind de juiste band
Maak gebruik van onze Tire Selector tool en run uw bedrijf efficiënter en productiever door gebruik te maken van de perfecte band naargelang uw behoeften.
Heldenverhalen: ontmoet de mensen achter het stuur
Sta ons toe onze helden voor te stellen - landbouwprofessionals die ongelofelijk veel succes boekten met onze producten.
Kopen bij Trelleborg is tenslotte nog maar het begin.
Trelleborg TM1000 High Power
«...and we have chosen the TM1000 High Power for the 1050 because this is a great tire…»
Nieuws en persberichten
Een hub aan informatie voor professionals in landbouw, constructie en material handling. Blijf op de hoogte van de laatste nieuwtjes en ontwikkelingen bij Trelleborg.
Praten met onze experts? Laat een bericht na en wij nemen zo snel mogelijk contact op met u.