Trelleborg Load Calculator
Zwiększ wydajność swojego gospodarstwa.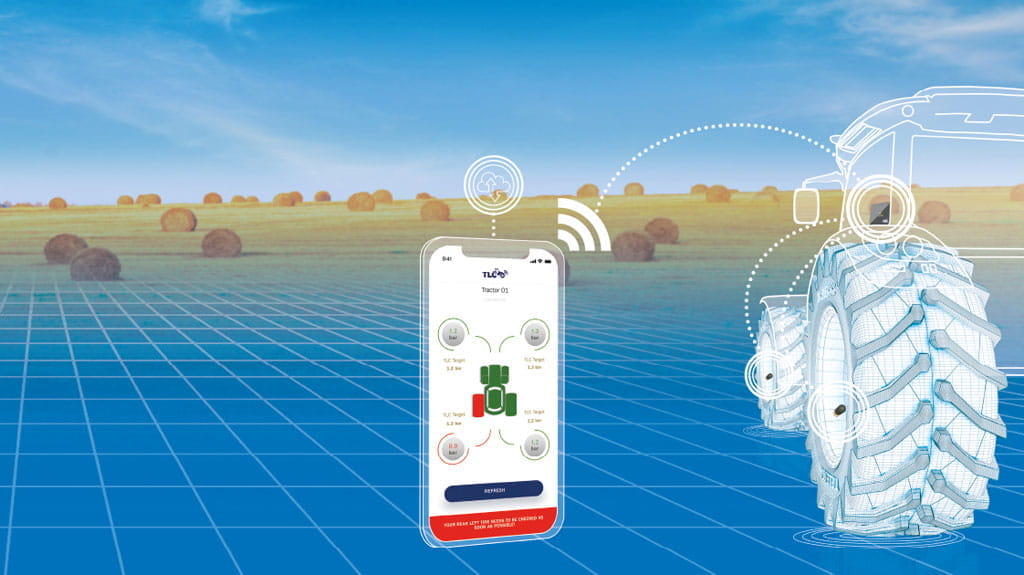 Kalkulator obciążenia TLC Plus. Mistrz produkcji rolnej
Odkryj obszar Premium!
Stosując odpowiednie ciśnienie w oponach można obniżyć koszty zmienne o nawet 20%. Aplikacja TLC Plus jest opartym na czujnikach, zaawansowanym systemem kontroli, który mierzy różnicę między optymalnym i bieżącym poziomem ciśnienia w oponach twojego ciągnika.
Trelleborg Load Calculator
Korzystaj ze standardowych funkcji za pomocą internetowej wersji aplikacji!

TLC (Trelleborg Load Calculator) to inteligentna aplikacja do dokładnego określenia obciążenia na oś traktora oraz doboru optymalnego ciśnienie w oponach dla każddego rodzaju prac w rolnictwie.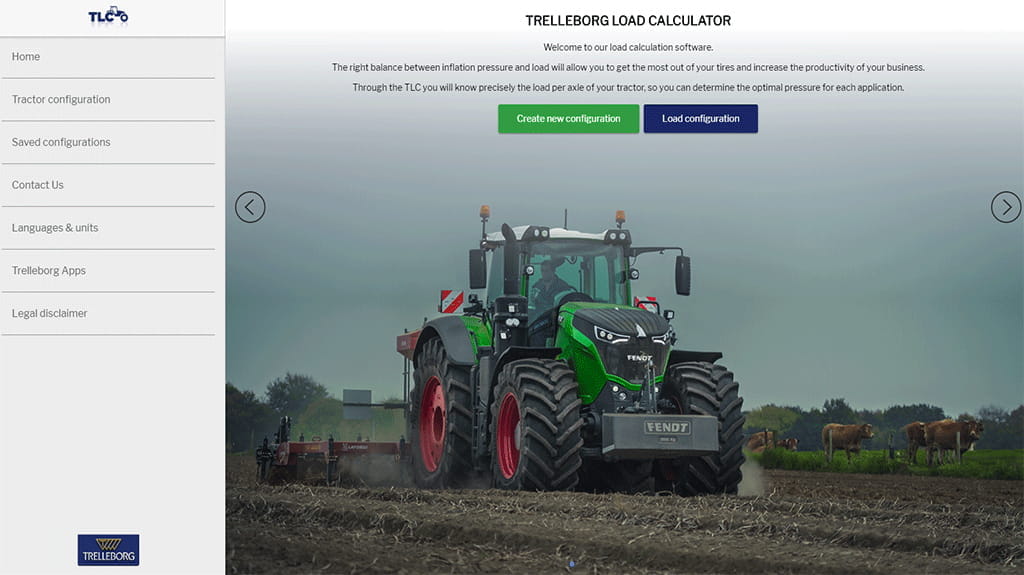 Jak pobrać Kalkulator obciążenia
Chciałbyś się skontaktować? Napisz do nas, a odpowiemy tak szybko, jak to tylko zdołamy.