Solutions for all farmers on all continents! SIMA 2022 will be held from 6 to 10 November 2022 at Paris Nord Villepinte, France.
SIMA: key figures
International exhibition of technologies and solutions for efficient and sustainable agriculture, SIMA brings together:
SIMA fulfills the requirements of all farmers, whatever the size of farm or production method.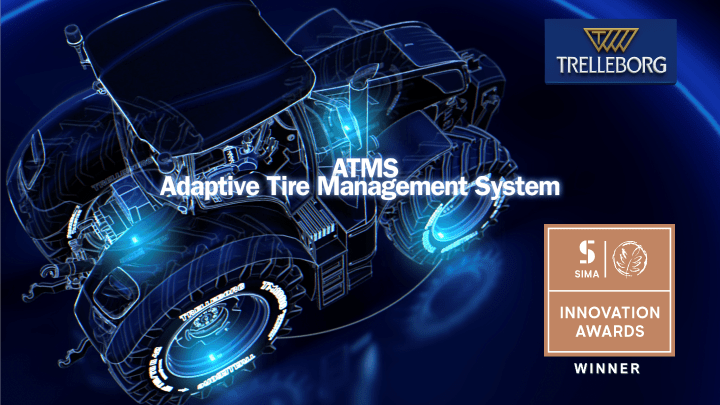 Trelleborg Unveils New Adaptive Tire Management System at SIMA
Trelleborg officially reveals its Adaptive Tire Management System (ATMS) at SIMA 2022. The ATMS could revolutionize today's agriculture industry by increasing crop productivity while improving efficiency, alleviating the industry's biggest challenge: feeding an ever-growing world.
Trelleborg innovative tire solution for smart farming nominated at SIMA Innovation Awards 2022
Today at SIMA PRESS DAY, Trelleborg was announced to be among the nominees competing for the coveted SIMA Innovation Awards 2022 with a big innovation for the smart farming industry to be revealed at SIMA fair on Booth D065, Hall 7 from November 6.
Want to get in touch? Drop us a line and we'll get back to you as soon as possible.