Sprayers Tires
Trelleborg Agricultural tire operation engineers, produces and distributes a wide range of sprayer tires and complete wheels for agricultural machineries.
At Trelleborg we are fully dedicated to designing, producing and distributing a wide range of sprayer tires that optimise the daily work of farming professionals around the globe.
We are aware that new generations of fertilizers and self-propelled sprayers require a significant upgrade in tire technology to complement the increasing size of sprayer tanks, stability and reduced fuel consumption. Our sprayer tires have been designed with that consciousness top of mind.
The Trelleborg portfolio of sprayer tires and wheels has been developed with advanced tread design that allows farmers to work in very difficult conditions, providing excellent lateral stability, great road comfort and handling, even at high speeds.
To complement the increasing requirements for high-loads, our sprayer tires feature a high-load capacity, crucial to maximise a sprayer's performance. This means that our tires and wheels have the capability of carrying up to 40% more load at the same tire pressure or allow inflation of the tire with 40% less pressure, while carrying the same load.
Due to the advanced tread design, our sprayer tires also ensure a 5-8% wider footprint than other standard sprayer tires. A great benefit for enhancing soil fertility, increasing crop yields, ensuring uniform soil penetration and high flotation performance.
At Trelleborg we care for the environment and we know that our customers and partners do as well. Consequently, we challenge our organization daily to look for and enhance environmentally friendly approaches that improve performance, efficiency and sustainability of our wheel systems during their entire life cycle. BlueTireTM Technology is a concept developed to reduce the environmental footprint of our tire solutions as well as provide end-users with premium productivity and efficiency.
Are you ready to explore a whole new world of best quality sprayer tires? You can start right now. Use our tire Selector App to find just the right sprayer tire and start boosting your productivity, efficiency and comfort.
Versatile and Specialised Tires
We have one of the largest ranges of high-performance agricultural tires in the world, including both versatile and specialist models. Each range is designed with professional, sustainable farming in mind.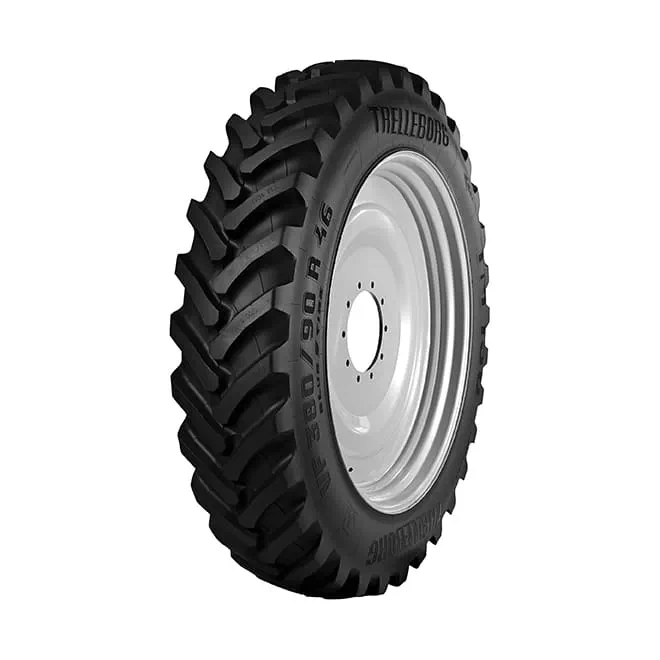 TM150
The new TM150 tire features a high load capacity, which is crucial in maximizing a sprayer's performance.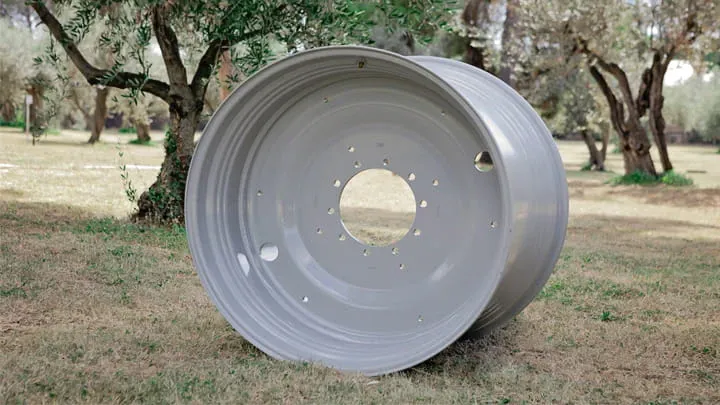 Sprayer Rims & complete wheels
The Trelleborg Sprayer Rims & complete wheels enable sprayers to work at maximum efficiency and productivity.
Sprayer Tire Types
Explore our new generation of Sprayer Tires, engineered and designed with sustainability, efficiency and comfort top of mind.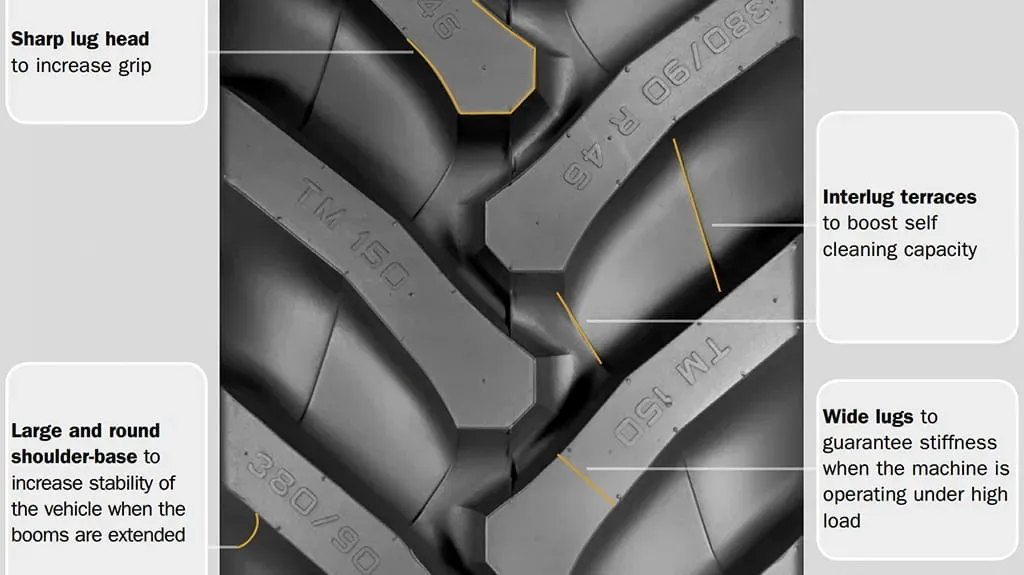 Self-Cleaning Sprayer Tires
Explore our portfolio of Self-Cleaning Sprayer Tyres that minimise soil carried from field to road.
Digital Tools & Resources
Discover the new Trelleborg digital tools including Tire Book, iBrochures and other apps or learn from our technical and practical advices.
Want to get in touch? Drop us a line and we'll get back to you as soon as possible.