Versatile and Specialised Tires
We have one of the largest ranges of high-performance agricultural tires in the world, including both versatile and specialist models. Each range is designed with professional, sustainable farming in mind.
Forestry & Logging Tires
Trelleborg Forestry tire operation engineers, produces and distributes a wide range of forestry tires and complete wheels for forestry machinery.
With long experience of serving forestry customers, at Trelleborg we have the competence and focus necessary to offer highly specialized forestry tires and complete solutions to create added value for forestry professionals worldwide.
Daily, loggers work in a highly challenging environment, under the harsh conditions of a forest. We recognize these working conditions and we know that forestry tires play an important role in every loggers comfort, productivity and efficiency.
That is why, loggers need forestry tires that are durable and perform at the highest standard. All of our forestry tires have been engineered, designed and produced with this consciousness top of mind.
This is reflected in the Trelleborg forestry tires product portfolio, engineered for Forestry Tractors, Forestry Harvesters, Forwarders, Trailers as well as Forestry Skidders.
Thanks to exclusive tread designs, improved resistance properties and better-than-ever track compatibility you can, with our new generation of forestry tires, expect even better traction, stability and accessibility.
The well-known Trelleborg concept of inter-lug terraces has also been added, keeping the tread clean and at its hard-working best all day long.
Lug heads and shoulders have been made heavier, making your forestry tires even better match for tracks.
When the forest shows from the toughest side, the transverse grooves and wide flat tire profile, gives your application unmatched track grip and compatibility. Even without tracks, you'll experience unmatched pulling power in every conditions.
At Trelleborg we are convinced that agriculture is destined to play a leading role in future environmental challenges.
BlueTireTM Technology is a concept developed to reduce the environmental footprint of our tire solutions as well as provide end-users with premium productivity
and efficiency. The BlueTireTM Technology is also applied on our forestry range offering eco-friendly materials, advanced tread and bead concepts, new design as well as eco-friendly manufacturing procedures.
Being the sole manufacturer of forestry complete
wheel solutions in Europe, we offer premium service to OEM-customers and forestry end-users for improved efficiency and productivity.
Are you ready to explore a whole new world of best quality forestry tires? You can start right now. Use our tire Selector App to find just the right forestry tire and start boosting your productivity, sustainability, efficiency and comfort today.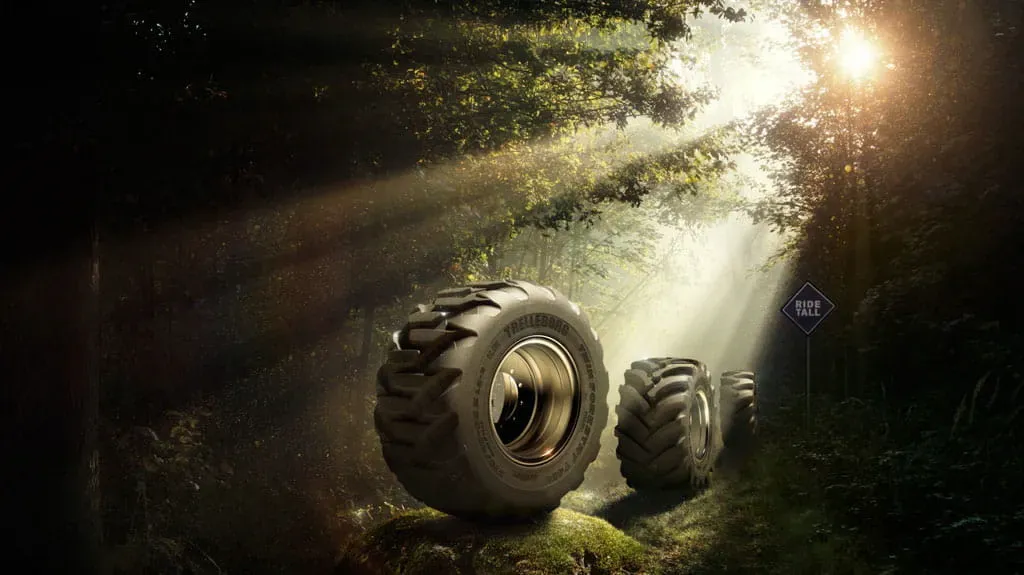 Twin Forestry
Explore our new generation of Twin Forestry Tires with improved resistance properties for tough, non-stop performance and all-terrain traction.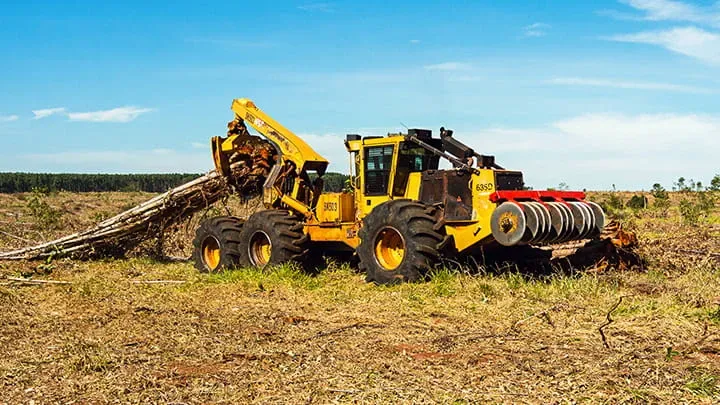 Forest Skidder
Explore our product portfolio of Forest Skidders designed for log skidding service with maximum cut and tear resistance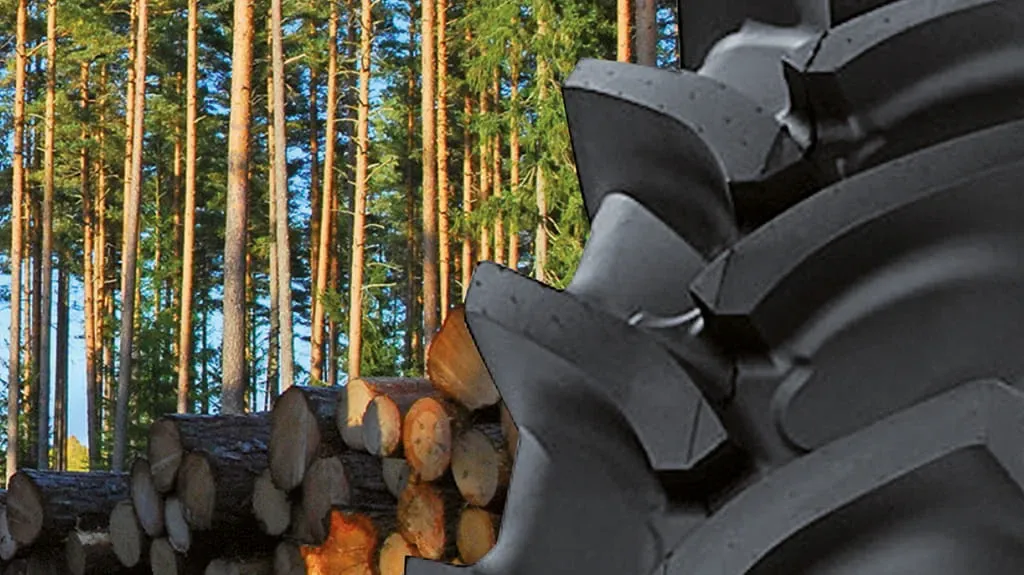 Agroforest – The Cross-application Tractor Tire for Agriculture and Forestry
The Trelleborg Agroforest tires represent the best choice for both agricultural and forestry application, guaranteeing optimal performance in tough forestry service as well as in field use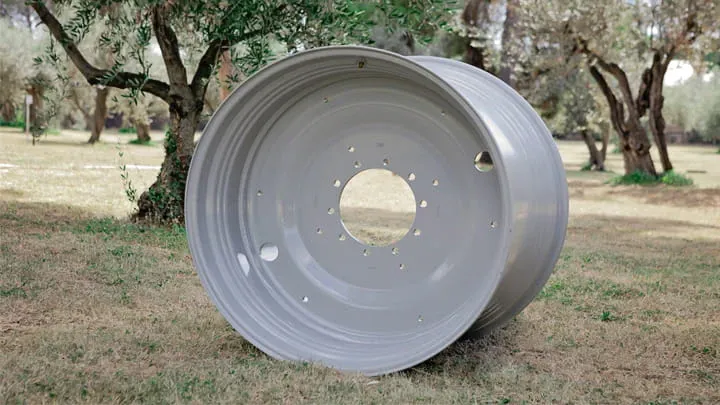 Forestry Machinery Rims & complete wheels 
As the sole manufacturer of forestry complete wheel solutions in Europe, we offer premium service to forestry end-users for improved efficiency and productivity. Our high quality forestry rims are available in different designs, reinforcements, sizes and colors.
Tools & brochures
Take a look at our digital tools, including the Tire Book, iBrochures and other apps.
Watch the dedicated video
Want to get in touch? Drop us a line and we'll get back to you as soon as possible.