Harvester and picker tyres that love the land
We are dedicated to developing best-in-class harvester tyres that will boost the performance of your agricultural operations.
Our harvesting machinery tyres respect the soil and boost crop yield while taking care of the environment. With the use of both sustainable and precision farming approaches, our harvester tyres will safely increase your farm's productivity – even in the toughest working conditions.
Our most advanced machine tyres yet

Our latest generation of tyres for combine harvesters, forage harvesters, cotton pickers, sugar cane harvesters and grape harvesters have been co-designed by world-leading harvester machine manufacturers. As such, they boast our newest, most advanced technology.
The new tread pattern and advanced carcass design maximise the load capacity of our harvester tyres at low inflation pressure. The wider footprint area provides better flotation than our competitors, respecting the soil and preserving its organic life by minimising mechanical damage caused by compression. This leads to increased farm productivity and excellent fuel efficiency.
Environmentally friendly combine harvester tyres
At Trelleborg, we know that agriculture will play a leading role in future environmental challenges. We're also aware of how important it is for farmers and leading manufacturers to have machines that meet sustainable agricultural requirements and utilise advanced recycling techniques that enhance the production of renewable energy.
We therefore place a focus on caring for the environment, all while improving overall production efficiency. Our harvester tyres have been designed with eco-friendly materials and advanced tread and bead concepts, as well as new sidewall design. This has led to a reduction of up to 6% in CO2 emissions when compared to standard tyre technology.
Discover our machine tyres
Are you ready to explore our range of the best-quality harvester tyres? Use our Tyre Selector App to find the right harvester machinery tyre to give your productivity, efficiency and comfort a boost today.
Tyres by harvester type
Find best-in-class tyres for combine harvesters, forage harvesters, cotton pickers, sugar cane harvesters, grape harvesters and more.
Versatile and specialised tyres
Trelleborg has one of the largest ranges in the world of best-in-class Versatile and Specialised Tyres, designed with top-efficient and sustainable farming in mind.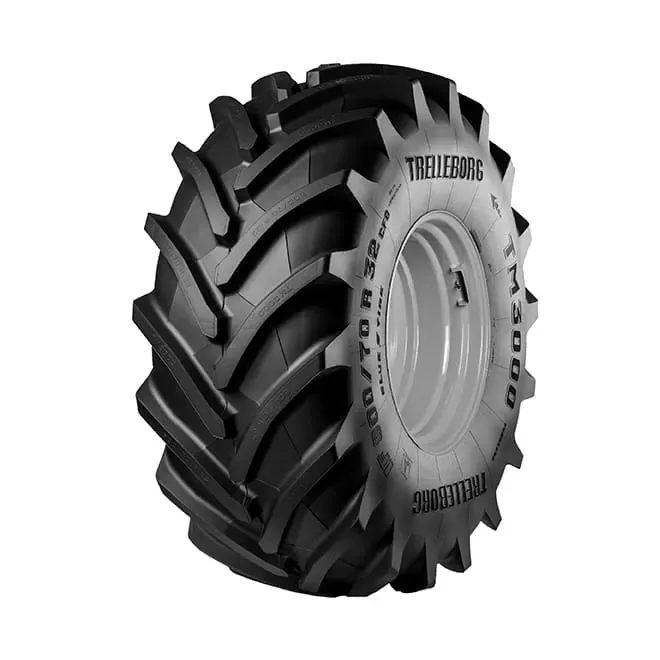 TM3000
The new TM3000 is Trelleborg's answer to the latest generation of harvesters and combine machines.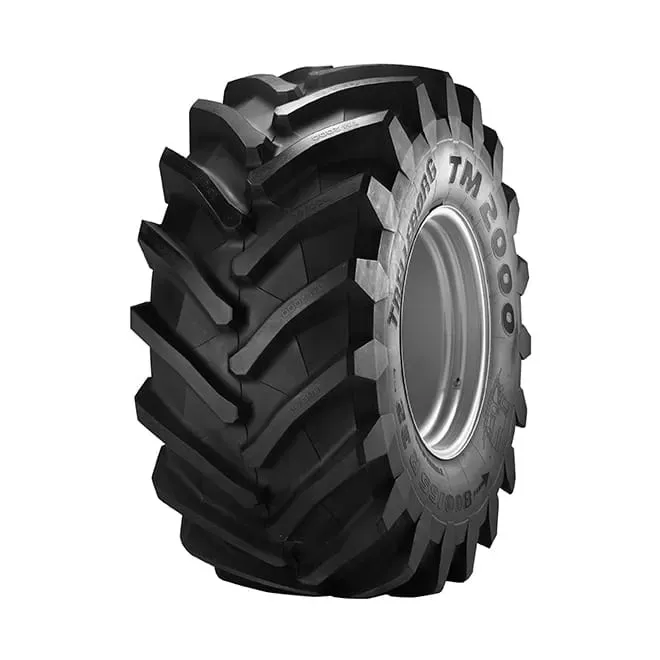 TM2000
Radial tyre for harvesting and combined machines: the result of the most advanced technology and Trelleborg's agricultural tyre expertise.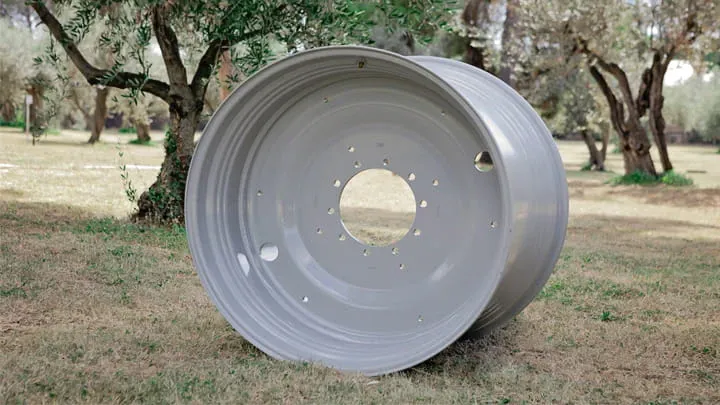 Harvester rims & complete wheel systems
Trelleborg is a global manufacturer of best quality harvester rims and complete wheel systems.
Harvester tyre types
Explore our wide portfolio of harvester tyre types for combine harvesters, forage harvesters, cotton pickers and more.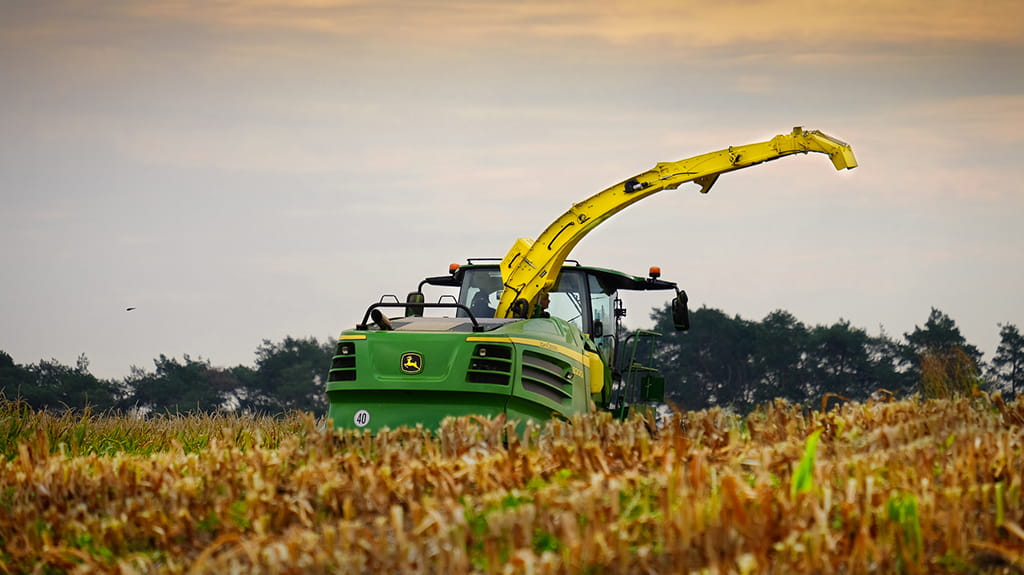 Radial and cross-ply harvester tyres
Explore our new generation of radial and cross-ply harvester tyres, developed for world-class comfort and stability.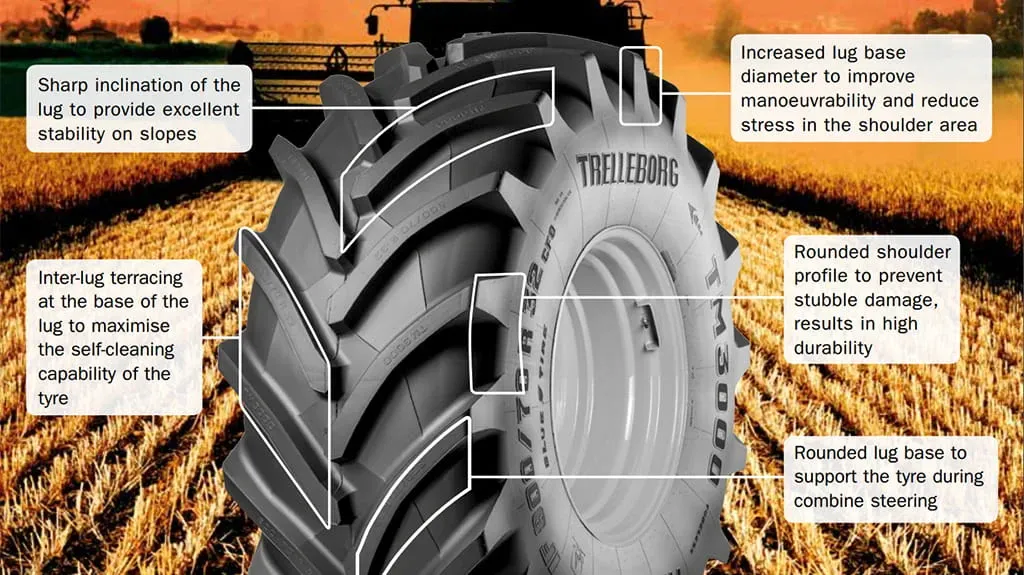 Self-cleaning harvester tyres
Explore our harvester tyres, designed with inter-lug terracing to maximise self-cleaning capability and mud ejection.
Digital Tools & Resources
Discover the new Trelleborg digital tools including Tire Book, iBrochures and other apps or learn from our technical and practical advices.
Want to get in touch? Drop us a line and we'll get back to you as soon as possible.