Trelleborg Load Calculator
Boost the productivity of your farm.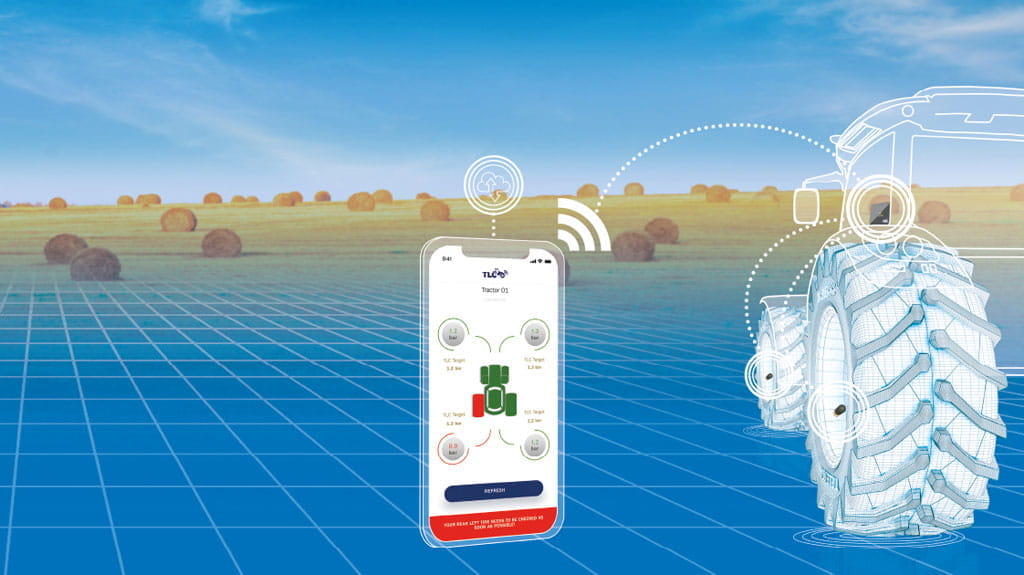 Load Calculator Plus. Meister der landwirtschaftlichen Produktivität.
Entdecken Sie den Premium-Bereich!
Der richtige Reifendruck kann die variablen Betriebskosten um mehr als 20 % senken. Die TLC Plus App ist ein erweitertes Prüfsystem, das mithilfe von Sensoren die Differenz zwischen optimalem und tatsächlichem Reifendruck Ihrer Traktoren misst.
Trelleborg Load Calculator
Erkunden Sie die Standardfunktionalitäten mit der Web-Version der App!

Der TLC (Trelleborg Load Calculator) ist eine intelligente Anwendung, die exakte Achslast des Traktors ermittelt und dem optimalen Reifendruck für jeden landwirtschaftlichen Einsatz ermittelt.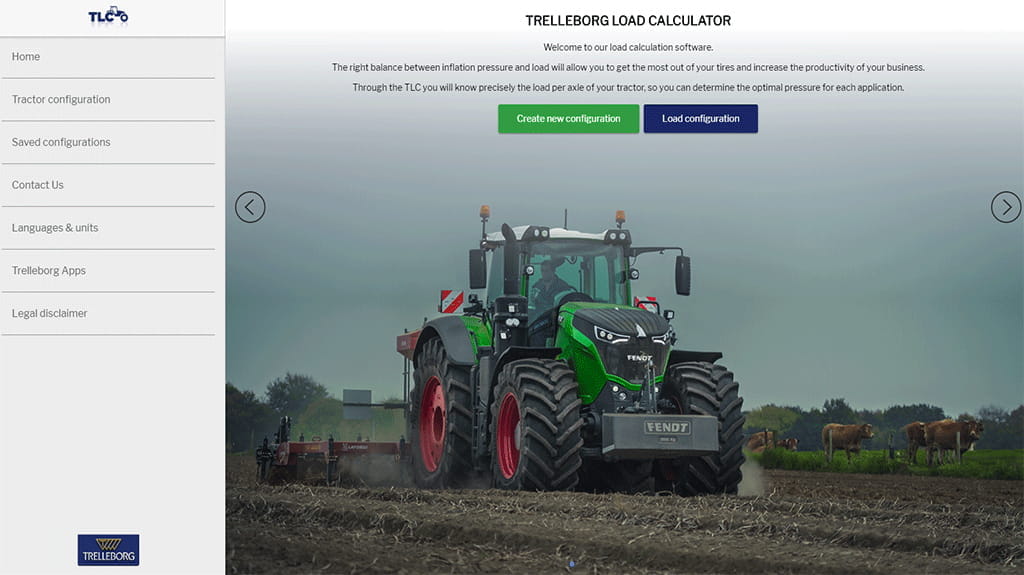 Download des Load Calculators
Sie wollen Kontakt mit uns aufnehmen? Schreiben Sie uns eine Nachricht und wir werden uns so schnell wie möglich bei Ihnen melden.