Fortschrittliche Reifenlösungen für Landwirtschaftsprofis aus der ganzen Welt.
Besuchen Sie die weltweite Nr. 1 der Fachmessen für Landtechnik
Daten und Fakten der Messe
Die AGRITECHNICA 2023 ist eine internationale Ausstellung. Dort präsentieren alle führenden Unternehmen der Branche ihre Produkte und Innovationen
Aussteller aus
53
Ländern
Besucher aus der ganzen Welt
140,000
internationale Besucher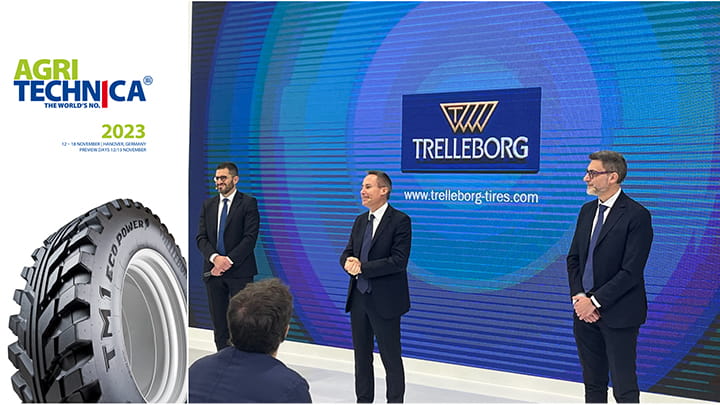 Trelleborg Kicks Off Agritechnica with Experts-led Press Conference
Trelleborg, a global leader in agricultural tires, opened the doors of Agritechnica 2023 with a press conference on Booth #B04 in Hall 20, where its experts unveiled its newest and most sustainable product, the TM1 ECO POWER tire.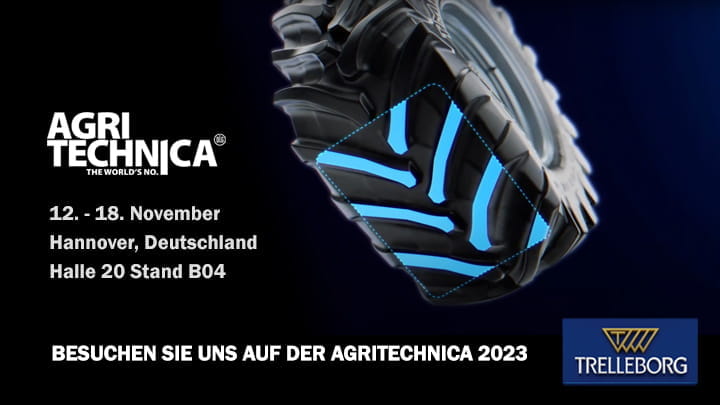 Auf der Agritechnica 2023 führt Trelleborg Landwirte in eine neue Dimension nachhaltiger Landwirtschaft
Vom 12. bis 18. November stellt Trelleborg auf der Agritechnica in Hannover an Stand B04 in Halle 20 seine Reifentechnologien für die Landwirtschaft von morgen vor.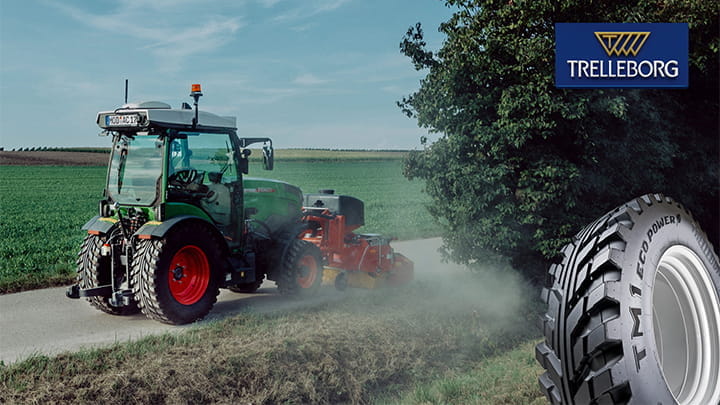 Trelleborg treibt mit dem neuen TM1 ECO POWER die Zukunft der Landwirtschaft an: die nachhaltige Reifenwahl
Trelleborg sorgt mit der Einführung des TM1 ECO POWER, seines neuesten und umwelt-freundlichsten Reifens auch weiterhin für höhere Branchenstandards in der Landwirtschaft.
Sie wollen Kontakt mit uns aufnehmen? Schreiben Sie uns eine Nachricht und wir werden uns so schnell wie möglich bei Ihnen melden.