Discover the new features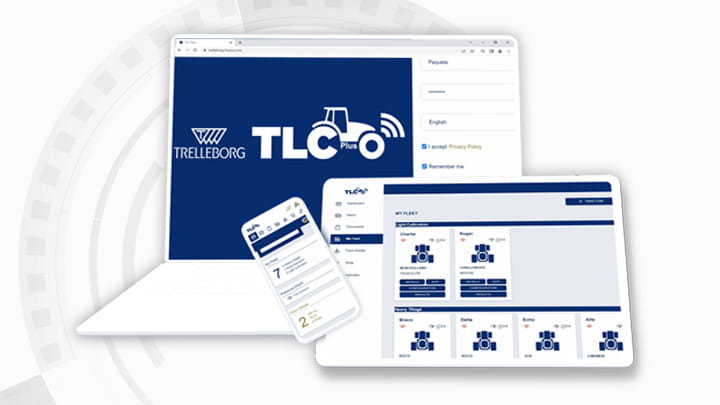 Trelleborg and Agricolus partner together with a new integrated platform to provide digital solutions for smart and sustainable farming.
Available from app and website, the unified platform provides farmers with forecasting models, geo-localized crop scouting and more to help them increase yields and optimize farm management.

Load Calculator Plus Master of farming productivity.
The TLC Plus App is an advanced sensor-based check-up system which measures the gap between the optimum tire pressure and the actual tire pressure of your tractors.
Would you like to have more information about the TLC Plus application? Drop us a line and we'll get back to you as soon as possible.